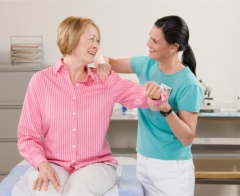 Our staff at H&A Hospice, Inc. is able to administer Pain Management and Symptom Control techniques for home-bound clients. While you stay at home, we help you adjust to the changes brought about by your illness through:
Palliative Care
Pain Control
Comfort Enhancement
Symptom Management and Disease Education
Do you have questions about your health conditions? Would you like a specialized care plan to be tailor-fit for your specific health needs? Feel free to ask any of our hospice staff. You can reach H&A Hospice, Inc. at 805-583-3565. We are always ready to help.